How to connect to Bonzo CRM and why it can benefit your team.
Why connect?
Save time and effort on manual uploads: by connecting your MonitorBase account with Bonzo, your Bonzo contacts will auto-import into MonitorBase for monitoring.
Manage your contacts all in one place: MonitorBase exports your alerts into Bonzo so that you can easily follow up, enable automation and communicate with your contacts all inside of Bonzo.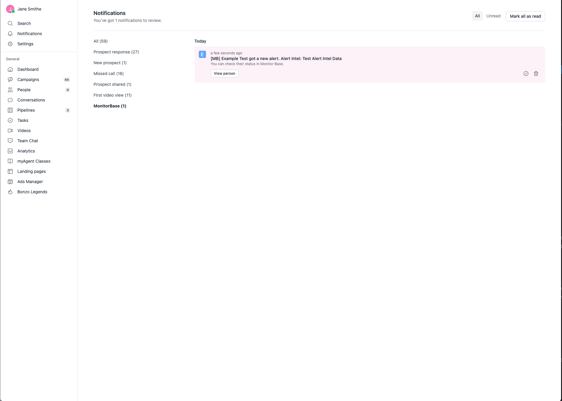 Create custom routing rules for your alerts from MonitorBase as they deliver to Bonzo, or filter the contact's data. For example, you may create a routing that reacts only to an alert when the consumer lives in a specific state, etc.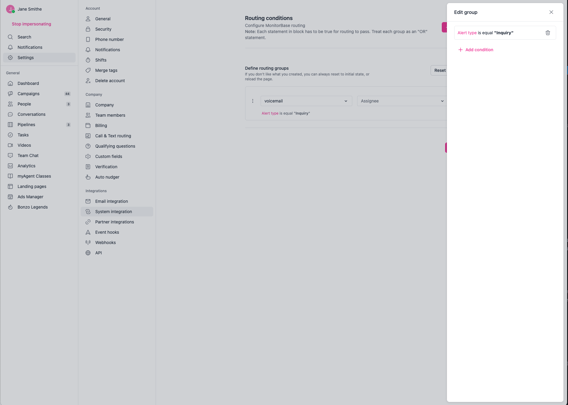 In-app notifications in Bonzo include the alert, and create activity in the conversation history with that contact.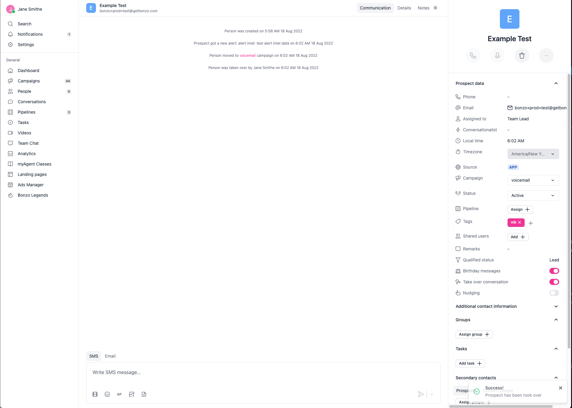 Automate follow-up on your MonitorBase alerts in Bonzo: push the contact to a Bonzo campaign, including SMS, email and voicemail drops. Automation in Bonzo can be customized down to the alert type and intel.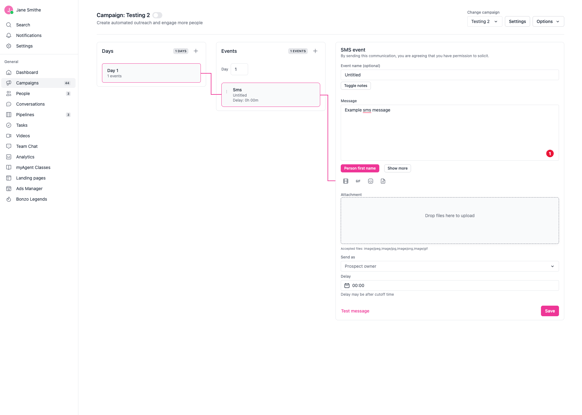 For questions and best practices in programming automation for your alerts in Bonzo, contact sales@monitorbase.com and happy@getbonzo.com.
How to integrate:
To initiate your MonitorBase and Bonzo connection, reach out to happy@getbonzo.com to generate URLs for the integration, or contact support@monitorbase.com for assistance.
Learn more about Bonzo CRM at https://getbonzo.com/