How to change your advanced alert settings to enable and disable certain alert types.
Predictive alerts use our algorithm to let you know when your past client or prospect is showing signs that they might be in the market soon, including refinancing opportunities.
Since predictive alerts comprise many factors, you may receive one such alert for a variety of reasons.
There may be certain types of events that you're not particularly interested in receiving a predictive alert for; this is why we have made it possible for you to disable alerts for events that you're not interested in!
To deselect any of the specific Predictive Alert Intel types, simply go to "account settings" in your MonitorBase account.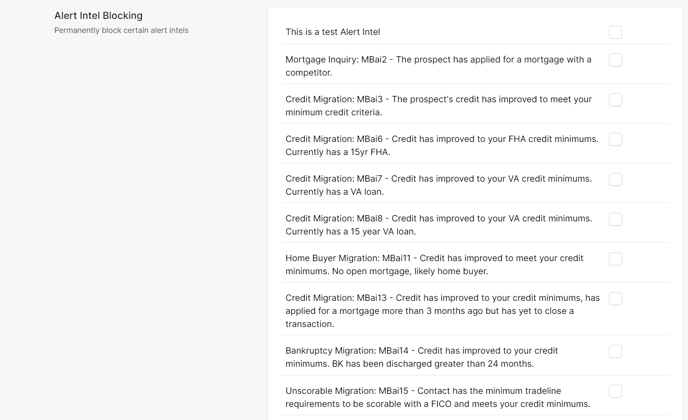 From there, you can check the box for any type of predictive alert that you would like to disable (meaning you will not receive an alert for any events of that nature), and then click "save."
Your settings will be saved, and then you will not receive further alerts for those types of alerts!