Applying automatic credit monitoring to your SoftPull submissions in your account.
Any person that fills out a SoftPull submission with you will automatically go into your "prospects" pool in your MonitorBase account, but you'll also need to check your settings in SoftPull to make sure that automatic monitoring will be applied to each submission.
This is a great way to ensure that any prospect that didn't meet your minimum credit criteria when they first completed a SoftPull submission will be monitored for Credit Migration so you will be the first to know when their credit has improved.
To apply automatic monitoring to your SoftPull submissions for inquiry alerts, credit migration and predictive alerts, go to "SoftPull" and then click "Settings."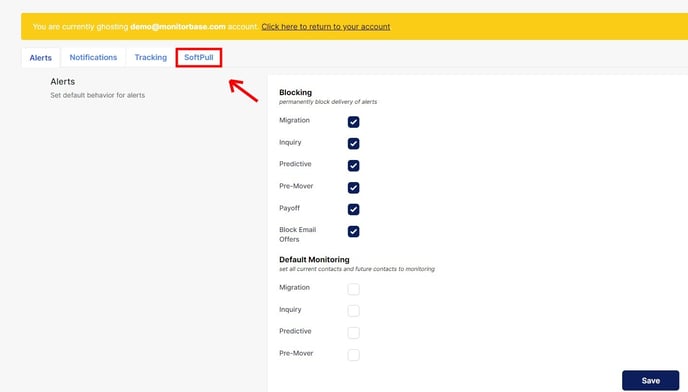 Next, check all the boxes for each alert type to apply monitoring to each SoftPull submission!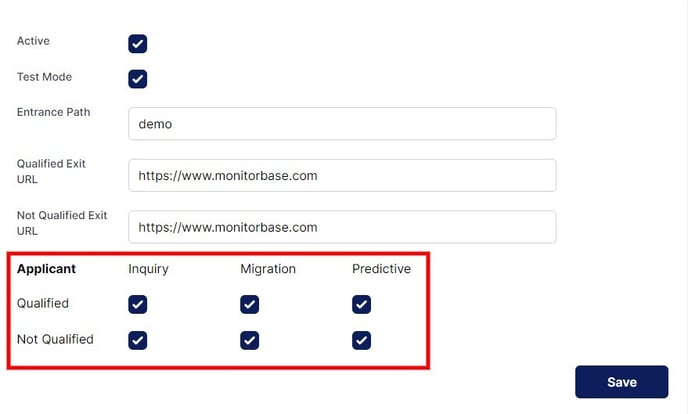 Now you will get an alert for these events for any prospect that has completed a SoftPull submission with you! This can help generate new leads for you, especially if you've created a unique SoftPull link for your referral partners (click here to learn how to create a trackable SoftPull link).