Top of Mind - Surefire mortgage CRM Integration
You can enable integration between your MonitorBase account and Surefire CRM (Black Knight). The integration will allow you to automate credit monitoring for your database of prospects in Surefire CRM. When one of your prospects applies for a mortgage with another lender, you will be notified with an opportunity alert in your Surefire account.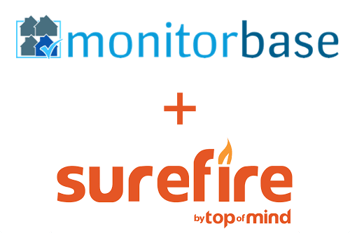 In order to enable credit monitoring alerts for prospects in your Surefire account, you will need an account with Surefire and an account with MonitorBase. You can contact Top of Mind Networks here to create a Surefire CRM account. You can contact MonitorBase here to create a MonitorBase account.
How does it work?
When enabled, your prospects will sync between SureFire and MonitorBase. You can choose to automatically enable credit monitoring for Inquiry Alerts, Migration Alerts, and/or Predictive Marketing. When you get alerts in MonitorBase, you will also see the alert in your Surefire account. MonitorBase will deliver marketing on your behalf to your customer via a combination of direct mail and email. If you wish to view the credit profile for the consumer, you can click through from Surefire to MonitorBase with a single click.
Contact the MonitorBase sales team to request your integration with Surefire be enabled!